Simply Click on Your City to Book Online!
Vets Move Junk Provides A+ Junk Removal Services for Homes and Businesses throughout the Bay Area and San Diego County
There are almost no residential items we don't take, but here is a general list of some of the items we take.   Fore more detail on what we take, click here.
Cardboard
Commercial Appliances
Commercial Printers
Computer Monitors
Construction Debris
Cubicles
E-Waste
General Junk/Trash
Gym Equipment
Industrial Fridges/Freezers
Office Chairs
Office Desks
Office Furniture
Organic Cannabis Waste
Packaging Material
Retail Fixtures
Shelving
Styrofoam
Business Trash and Junk
Commercial Appliances
Commerical Printers
Computer Monitors
Construction Debris
Pallets
Commercial lighting
Cables and wires
Cubicles
E-Waste
General Junk
Industrial Furniture
Office chairs
Office desks, tables
Packing Material
Retail signage
Shelving, brackets
Styrofoam and more
Apartment Services
Appliance Removal
Attic Cleanouts
Basement Cleanouts
Brick Removal
Carpet Removal
Clothing Pick-up
Commercial Junk Removal
Commercial Office Cleanouts
Commercial Refrigerators
Concrete Removal
Construction Debris
Desk Removal
Dirt Removal
Dryer Recycling
Estate Cleanouts
E-Waste Recycling
Foreclosure Cleanouts
Freezer Disposal
Furniture Removal
Garage Cleanouts
Hoarder Cleanouts
Hot Tub Removal
Junk Removal 
Garbage Removal
Loveseat Removal
Mattress Recycling
Piano Removal
Pool Table Removal
Property Cleanouts
Refrigerator Disposal
Scrap Metal Recycling
Side Yard Cleanouts
Sofa Removal
Storage Unit Cleanouts
Stove Disposal
Table Removal
Television (TV) Recycling
Treadmill Disposal
Tire Recycling
Tool Removal
Warehouse Cleanouts
Washer Recycling
Wood Removal
Yard Waste Disposal
A  list of items that we aren't able to take, but we recommend you always call to ask us if you have any questions!
Batteries
Chemicals
Cleaning Solvents
Expired Medication
Fire Extinguishers
Fluorescent Bulbs
Full Propane Tanks
Oil, Gasoline, Auto Fluids
Paint
Sharps
Contact Us: Give us a call at 1-800-530-9767 or click the button below to get a free estimate.
Schedule the Removal: Once you approve the quote, we will schedule a convenient time for the junk removal.
Swift and Efficient Removal: The team will swiftly and efficiently remove the junk from your property, ensuring minimal disruption.
Environmentally Friendly Disposal: We will responsibly dispose of your junk using eco-friendly methods, promoting sustainability.

Satisfaction Guaranteed: Your satisfaction is our top priority, and we will ensure that the job is completed to your utmost satisfaction.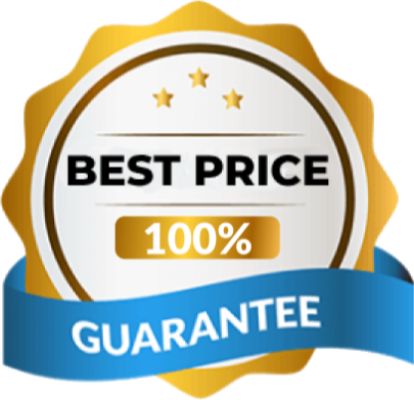 100% Hassle Free ON-SITE ESTIMATE GUARANTEE!
We will beat any written estimate from a licensed, insured, and bonded company. No questions asked. It's 100% risk-free!