YOUR TRUSTED PARTNER FOR Junk Removal Alamo
Residential & Commercial Alamo Junk Removal
Professional. Affordable. On time.
Ready to Try the #1 Alamo Junk Removal Service? Call Vets Move Junk!
Welcome to Vets Move Junk, the leading junk removal service in Alamo, California.  Vets Move Junk handles junk pickup and removal for Alamo  homes and businesses. We know that cleaning up and getting rid of your junk can be a daunting task, but we are here to make it easy and stress-free. If you live in Castle Hill, Walnut Heights, Brooktree, or anywhere in Alamo, Vets Move Junk is your top choice for Alamo junk pickup–regardless of your neighborhood.
Whether you need furniture or appliances removed, Vets Move Junk is here for you.  For estate cleanouts, garage cleanouts, attic/basement cleanouts or any residential or office junk pickup needs, simply call or click for a free estimate.
We are a local Bay Area veteran owned and operated junk removal company, and our experienced team of Alamo junk removal professionals in Alamo are  highly trained and equipped to handle any size junk removal job. We are passionate about providing quality service and strive to exceed your expectations. Our Alamo junk pickup team will arrive on time, professionally dressed, and ready to work. We will assess your situation and provide you with a free estimate. We take pride in our commitment to customer service and satisfaction.
When it comes to used furniture or used appliance pickup and removal, the Alamo junk pickup services from Vets Move Junk are simply without rival.  You can know our prices are the best, because we will match or beat any written estimate from any competitor.
Simply show the estimate to our Alamo team when it's time to get your free estimate, and we will take care of it.  Our Alamo junk removal professionals have the experience and expertise to safely and efficiently remove any type of junk from your Alamo business or home that you may be ready to have taken away.  Whether your old furniture or old appliances are working or not, we will take care of the removal and disposal of these, or any other large objects.  This includes all appliances–refrigerators, ovens, stoves, washing machines, dryers, and much more.
In addition to furniture and appliance removal, we also offer estate cleanouts, garage cleanouts, attic/basement cleanouts, mattress disposal, and other junk removal. For Alamo businesses, we offer comprehensive commercial junk removal services, including office and warehouse cleanouts.  We really will take anything your office doesn't want anymroe–old office furniture, cubicles and store displays, fixtures, and more.  We also offer construction site cleanups for contractors or those looking to get rid of construction debris or garbage. Simply call or click below–our experienced team of professionals will take the time to assess the situation and provide you with a free estimate.
At Vets Move Junk, we are committed to getting the job done right the first time. With our experienced team of Alamo junk removal professionals and our commitment to serving you, Vets Move Junk is the best choice for all of your Alamo junk removal needs.
So take a moment and book a free estimate today!
Our Alamo Junk Removal Service includes:
Junk We Take with Military Precision
Appliance Removal Alamo
Construction Clean Up Alamo
Estate Cleanout Alamo
Furniture Removal Alamo
Garbage Removal Alamo
Mattress Removal Alamo
Appliance Removal Alamo
Construction Clean Up Alamo
Estate Cleanout Alamo
Furniture Removal Alamo
Garbage Removal Alamo
Mattress Removal Alamo
Old Tire Removal
Property Cleanout Alamo
Residential Junk Removal Alamo
Rubbish Removal Alamo
Scrap Metal and Wood Removal Alamo
Yard Waste Removal Alamo
And much, much more (see what we take!)
Our team consists of highly trained veterans who have served our country with honor and integrity. These individuals bring their unparalleled work ethic and attention to detail to every tire removal job. By choosing our Alamo Junk removal services, you not only free up your valuable space but also support our veterans. 
We understand that your time is valuable, which is why we strive to provide quick and efficient Alamo junk pickup and removal services. Our Alamo team works diligently to ensure that your unneeded items are removed promptly, allowing you to reclaim your commercial or residential space without any delay. 
We prioritize environmentally friendly disposal methods. We work closely with recycling facilities to ensure that whatever we collect is properly recycled or repurposed. By choosing our junk removal services, you know you are working with the best.
Contact Our Alamo Junk Removal Team: Give us a call at 1-800-530-9767 or click below to get a free estimate.
Schedule the Junk Removal: Once you approve the quote, we will schedule a convenient time for the junk removal.
Swift and Efficient Removal: The team will swiftly and efficiently remove the junk from your property, ensuring minimal disruption.
Environmentally Friendly Disposal: We will responsibly dispose of your junk using eco-friendly methods, promoting sustainability.

Satisfaction Guaranteed: Your satisfaction is our top priority, and we will ensure that the job is completed to your utmost satisfaction.
Apartment Services
Appliance Removal
Attic Cleanouts
Basement Cleanouts
Brick Removal
Carpet Removal
Clothing Pick-up
Commercial Junk Removal
Commercial Office Cleanouts
Commercial Refrigerators
Concrete Removal
Construction Debris Removal
Desk Removal
Dirt Removal
Dryer Recycling
Estate Cleanouts
E-Waste Recycling
Foreclosure Cleanouts
Freezer Disposal
Furniture Removal
Garage Cleanouts
Hoarder Cleanouts
Hot Tub Removal
Junk Removal 
Garbage Removal
Loveseat Removal
Mattress Recycling
Piano Removal
Pool Table Removal
Property Cleanouts
Refrigerator Disposal
Scrap Metal Recycling
Side Yard Cleanouts
Sofa Removal
Storage Unit Cleanouts
Stove Disposal
Table Removal
Television (TV) Recycling
Treadmill Disposal
Tire Recycling
Tool Removal
Warehouse Cleanouts
Washer Recycling
Wood Removal
Yard Waste Disposa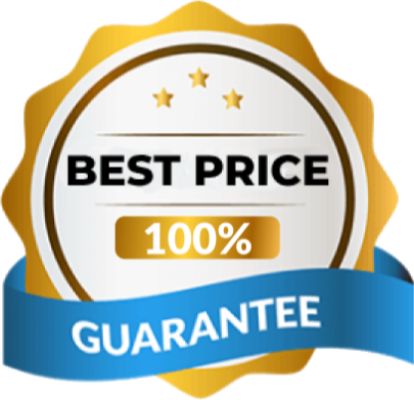 100% Hassle Free ON-SITE ESTIMATE GUARANTEE!
We will beat any written estimate from a licensed, insured, and bonded company. No questions asked. It's 100% Risk-Free!