Your Trusted Partner for Junk Removal San Diego
Residential & Commercial San Diego Junk Removal
Professional. Affordable. On time.
Your Trusted Partner for Junk Removal in San Diego
Are you on the lookout for the best junk removal company in San Diego, California? Look no further! Vets Move Junk is your dedicated partner for all your junk removal needs in this vibrant city. As a veteran-owned and operated business, we understand the importance of supporting veterans in a city with a rich military presence. We proudly offer timely and professional junk pickup services in all San Diego neighborhoods, catering to the needs of this diverse and thriving community.
San Diego Junk Removal: Your Path to a Clutter-Free Space
When it's time to say goodbye to unwanted items from your home, office, or commercial space, Vets Move Junk is your go-to solution. We understand how quickly clutter can accumulate, whether it's old furniture, appliances, or a garage that's in dire need of a cleanout. Our mission is to simplify your life and provide you with a clutter-free space to enjoy.
Old Furniture Removal San Diego
Whether you're upgrading your furniture or simply decluttering your space, our efficient and eco-friendly furniture removal services have got you covered.
Garage Cleanout San Diego
Is your garage overflowing with years of accumulated items? Count on us to declutter and transform your garage into a functional space once again.
Unwanted Appliance Removal San Diego
Do you have outdated appliances taking up valuable space in your home? Our expert team can safely and responsibly remove these appliances, ensuring they are disposed of or recycled properly.
Mattress Removal San Diego
Disposing of old mattresses can be a hassle, but not with Vets Move Junk! We specialize in mattress removal, making room for a better night's sleep.
Serving All San Diego Neighborhoods
At Vets Move Junk, we are committed to providing junk removal services in every corner of San Diego. We understand the unique characteristics of different neighborhoods, and we proudly serve all major areas, including:
Downtown San Diego – The heart of the city, bustling with businesses and residents alike, we're here to offer timely and professional junk removal services.
North Park – A trendy and vibrant neighborhood, North Park residents can count on us for clutter-free living spaces.
Pacific Beach – For the beach lovers and surf enthusiasts, we ensure that your living spaces remain clean and inviting.
La Jolla – In this picturesque coastal community, we provide reliable junk removal services to residents and businesses alike.
Hillcrest – Known for its diverse culture and lively atmosphere, Hillcrest residents can enjoy clutter-free homes thanks to our services.
Mission Valley – This central location is home to many businesses and offices, and we are well-equipped to handle commercial cleanouts in Mission Valley.
Commercial Cleanout Services for San Diego Businesses
For businesses in San Diego, including warehouses, storage facilities, offices, and more, Vets Move Junk is your trusted partner for cleanout needs. Our professional team is equipped to handle storage cleanouts, office cleanouts, business cleanouts, and warehouse cleanouts of any size. We understand the importance of timeliness and professionalism in the business world, and we are committed to matching or beating any written proposal for your commercial cleanout needs.
Supporting Veterans and Your Junk Removal Needs
Vets Move Junk is not just a professional junk removal company; we are a veteran-owned and operated business that proudly supports veterans. When you choose us for your junk removal needs, you're not only getting top-notch service but also contributing to our mission of helping veterans find employment and support. We believe that supporting veterans is not only important but also essential, especially in a city with a significant veteran population like San Diego.
Why Choose Vets Move Junk?
There are several compelling reasons to choose Vets Move Junk as your preferred junk removal company in San Diego:
Competitive Pricing: We believe in providing affordable junk removal services without compromising on quality. Our rates are competitive, and we are committed to matching or beating any written proposal.
Punctuality: We value your time and consistently strive to be punctual for every appointment. Your convenience is our top priority.
Professionalism: Our team comprises veterans and professionals who take pride in delivering top-notch service. We handle every job with the utmost professionalism and respect for your property.
Supporting Veterans: By choosing Vets Move Junk, you're supporting a veteran-owned and operated business and contributing to our mission of helping veterans find meaningful employment.
Residential and Commercial: Whether you're a homeowner looking to declutter your space or a business owner in need of commercial cleanout services, we have the expertise and resources to handle it all.
Curious about the items we can remove? You can find a comprehensive list of what we take and don't take here. From furniture and appliances to electronics and construction debris, we handle a wide range of items. If you have items not listed on our website, don't hesitate to reach out, and we'll be delighted to discuss your specific needs.
Book Your Free Estimate or Pickup Today!
Are you ready to reclaim your space and bid farewell to clutter? Booking a free estimate or pickup with Vets Move Junk is quick and convenient! Give us a call at 800-530-9767 or click below to book online. We guarantee a prompt response, and our team will work with you to schedule a convenient time for your junk removal project.
Say goodbye to clutter and hello to a cleaner, more organized environment. Choose Vets Move Junk for all your junk removal needs in San Diego, California. We look forward to serving you and helping you enjoy a clutter-free space while supporting veterans in our community!
Our San Diego Junk Removal Services include:
Junk We Take with Military Precision
Appliance Removal San Diego
Construction Clean Up San Diego
Estate Cleanout San Diego
Furniture Removal San Diego
Garbage Removal Alternative
Garbage Removal San Diego
Mattress Removal San Diego
Appliance Removal San Diego
Construction Clean Up San Diego
Estate Cleanout San Diego
Furniture Removal San Diego
Garbage Removal San Diego
Mattress Removal San Diego
Old Tire Removal
Property Cleanout San Diego
Residential Junk Removal San Diego
Rubbish Removal San Diego
Scrap Metal and Wood Removal San Diego
Yard Waste Removal San Diego
And much, much more (see what we take!)
Our team consists of highly trained veterans who have served our country with honor and integrity. These individuals bring their unparalleled work ethic and attention to detail to every junk removal job. By choosing our San Diego junk removal services, you not only free up your valuable space but also support our veterans. 
We understand that your time is valuable, which is why we strive to provide quick and efficient junk removal services. Our team works diligently to ensure that your unwanted items are removed promptly, allowing you to reclaim your space without any delay. 
We prioritize environmentally friendly disposal methods. We work closely with recycling facilities to ensure that whatever we collect is properly recycled or repurposed. By choosing our services, you contribute to a sustainable future.
Contact Us: Give us a call at 1-800-530-9767 or click the button below to get a free estimate.
Schedule the Removal: Once you approve the quote, we will schedule a convenient time for the junk removal.
Swift and Efficient Removal: The team will swiftly and efficiently remove the junk from your property, ensuring minimal disruption.
Environmentally Friendly Disposal: We will responsibly dispose of your junk using eco-friendly methods, promoting sustainability.

Satisfaction Guaranteed: Your satisfaction is our top priority, and we will ensure that the job is completed to your utmost satisfaction.
Apartment Services
Appliance Removal
Attic Cleanouts
Basement Cleanouts
Brick Removal
Carpet Removal
Clothing Pick-up
Commercial Junk Removal
Commercial Office Cleanouts
Commercial Refrigerators
Concrete Removal
Construction Debris Removal
Desk Removal
Dirt Removal
Dryer Recycling
Estate Cleanouts
E-Waste Recycling
Foreclosure Cleanouts
Freezer Disposal
Furniture Removal
Garage Cleanouts
Hoarder Cleanouts
Hot Tub Removal
Junk Removal 
Garbage Removal
Loveseat Removal
Mattress Recycling
Piano Removal
Pool Table Removal
Property Cleanouts
Refrigerator Disposal
Scrap Metal Recycling
Side Yard Cleanouts
Sofa Removal
Storage Unit Cleanouts
Stove Disposal
Table Removal
Television (TV) Recycling
Treadmill Disposal
Tire Recycling
Tool Removal
Warehouse Cleanouts
Washer Recycling
Wood Removal
Yard Waste Disposa
Prefer to Give us a Call to Book or Ask a Question? No problem!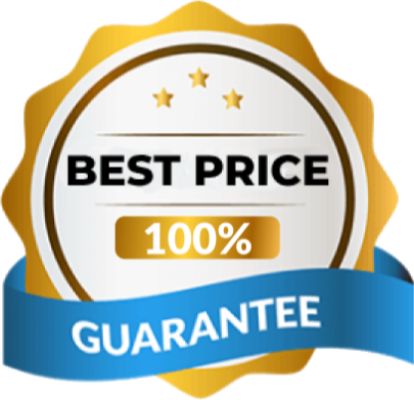 100% Hassle Free ON-SITE ESTIMATE GUARANTEE!
We will beat any written estimate from a licensed, insured, and bonded company. No questions asked. It's 100% risk-free!